DMC WOOLLY
Wool Wool DMC Ball of Fine Merino Wool
Política de seguridad
(editar con el módulo de Información de seguridad y confianza para el cliente)
Política de entrega
(editar con el módulo de Información de seguridad y confianza para el cliente)
Política de devolución
(editar con el módulo de Información de seguridad y confianza para el cliente)
DMC Woolly Wool
It's a ball of fine Merino wool. Woolly is DMC's best 100% Superwash merino wool for knitting and crocheting. It is 100% merino wool from the best Merino sheep in Australia. It is a natural wool, high quality and extremely soft. It is very easy to work and is suitable for any type of garment or accessory. Woolly comes from the best Merino sheep in Australia. You can work any type of work, whether for babies, children or adults.
The composition of Wool DMC Woolly is:
. 100 % Merino Superwash . Wool is a natural fiber obtained from sheep (goats and mainly sheep), and other animals such as llamas, alpacas, guanacos, vicuñas or rabbits, through a process called shearing. It is used in the textile industry to make products such as sacks, blankets, gloves, socks, sweaters, etc.. Wool products are mostly used in cold areas because their use maintains body heat, this is due to the nature of the fiber of the material. It is a compact breed, neck and short legs, impression that is reinforced due to its long wool, fine and curly. This is of better quality in animals that are raised in sunny and slightly sandy environments. The coat is whitish in colour, with no spots, and only in very rare cases do the males have spiral horns. Merino sheep have given rise to some varieties, including the Rambouillet (Merina de Rambouillet), the Negretti, the American merina, the Vermont, the Delaine and the Australian merina.
The characteristics of Woolly Wool DMC are:
. They are balls of approx. 50 g. weight and 125 meters in length. It is possible to work with recommended knitting needles: 4 - 4,5 mm. and 4 mm. crochet. For a sample of 10 x 10 cm you will need to put 23 dots in 25 passes. As it is a superwash wool you can machine wash it, as long as you do it with a delicate program and a cold temperature. It does not itch and does not pilling. It is an active fibre, reacts to changes in body temperature, keeps you warm in cold weather and cool in warm weather. Weave garments, accessories or complements with these balls of great variety of colors. 36 colors range comes engamados. Wool Wool DMC Ball of Fine Merino Wool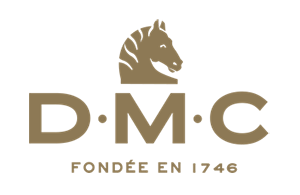 Data sheet
Composición

50 Grams, 100% Merino Wool, Needles 3,5 - 4, Crochet 3,5, 125 Meters
This product has no reviews!
Otros clientes también compraron esto:
A continuación puede ver otros productos relacionados
16 other products in the same category:
A continuación puede ver otros productos relacionados.