GEDIFRA MOOS
Moos wool Gedifra Kid Mohair
Política de seguridad
(editar con el módulo de Información de seguridad y confianza para el cliente)
Política de entrega
(editar con el módulo de Información de seguridad y confianza para el cliente)
Política de devolución
(editar con el módulo de Información de seguridad y confianza para el cliente)
Moos de Gedifra
It's a ball of wool from kid Mohair. It is a ball of long and silky hair ideal for bullfighters, shawls, scarves and accessories. Moos de Gedifra is a long hair yarn available in silver, black and bronze colors with silky sparkles, ideal to create your most elegant accessories, for party.
The composition of Moos de Gedifra is:
Acrylic 50% Mohair kid 27% Being mohair kid the spinning is very soft and tasty to the touch. The mohair is the fiber from the hair of the Angora goat and a fabric made with this textile fiber, widely used in the making of jackets and sweaters. Its main characteristics are softness and brightness. The term mohair seems to come from the Turkish word mukhya, whose meaning is 'the best [fleece]' and with the Arabic word mukhayyar, which means 'a cloth of goat hair'. The main feature of the Angora goat is its hair or mohair, very similar to the wool of sheep (sheep) for its chemical composition, but different, in that it is more insulating, thinner and smoother, and with more shine Mohair can be woven on looms or used for knitted fabrics, dyed with some ease and produces a firm, insulating, soft and shiny material. The fine hair of the younger goats is used in clothing, but that of old animals is used for carpets and heavy fabrics for outerwear. Mohair fiber can be mixed with wool to obtain high quality fabrics In the field of the textile industry, it is called fiber or textile fiber to the set of filaments or threads capable of being used to form yarns (and of these fabrics), either by spinning, or by other physical or chemical processes. Thus, fiber is the basic structure of textile materials. Textile fiber is any material whose length is much greater than its diameter and which can be spun.
The characteristics of Moos de Gedifra are:
It is a ball of long, silky hair that can be worked with Needles 4 - 4,5 or with Crochet No. 4,5. It comes in balls of 50 grs. wool hair very soft and tasty. It is suitable for machine washing up to 30ºC. It is advisable to dry on a horizontal surface. It can be ironed up to 110ºC maximum. Steam ironing is recommended. It is a wool of fantasy style with hair to create a more dynamic and soft to the touch effect. In several very elegant colors in shades of gold, silver and metallic bronze. We also have needles and catalogs to inspire you and be able to create accessories in crochet.Moos Gedifra kid Mohair wool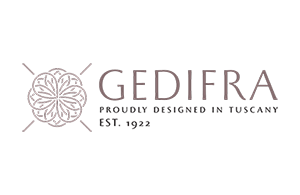 Data sheet
Composición

50 Grams 50 % Acrylic 27% Mohair kid Needles 4.5 to 5
Specific References
ean13

4012185667011
This product has no reviews!
1 other product in the same category:
Here are the highlights of the store.