KATIA BIG MERINO
Big Merino Wool skein Katia and thick spongy
Política de seguridad
(editar con el módulo de Información de seguridad y confianza para el cliente)
Política de entrega
(editar con el módulo de Información de seguridad y confianza para el cliente)
Política de devolución
(editar con el módulo de Información de seguridad y confianza para el cliente)
Big ball of Merino wool very soft and fluffy katia for clothes thick and warm
Big Merino ball of wool katia
It is a very soft and fluffy wool to make thick and warm clothes. Katia Big Merino is a blend of Superwash Merino wool, with a super soft and thick finish, which allows the realization of outerwear, as well as accessories for the home. In the Lanas Katia magazines you can see the great variety of garments that can be made of the Big Merino quality for both men and women, and even for household chores. It is one of the thickest in the wide range of merino wool. It is especially indicated for the garments of greater shelter, such as scarves, collars, gloves, caps, dresses, jerseys and vests, as well as for household accessories, cushions, blankets, mugs, pots, toquillas, baskets or amigurumis. A wool that is in great demand in places of extreme cold in the northern areas of Spain , in cities such as San Sebastián , Bilbao , Vitoria .Pamplona and the entire Cantabrian mountain range.
The composition of Katia Big Merino wool is:
55% Merino virgin wool 45% Acrylic It has a high natural content of merino virgin wool, which provides great benefits to the fabrics made with it. Soft, relaxing, elastic, good thermal regulator and very easy to weave.
The characteristics of Katia Big Merino are:
Each ball weighs 100 grams and contains 80 meters. It is recommended to knit with needles for 6½ - 7 mm stitch. Wide variety of colors to choose from. For washing machine, it is recommended to use the delicate program of your washing machine, at most 30º. These wool balls, being Superwash, allow that being a wool with high natural percentage be machine washable without any problem. This gives comfort when washing your clothes made with this wool, high quality and very soft to the touch. To knit a size 40 long sleeve sweater you need 6 balls. For a square of 10 x 10 cms, using 7 mm needles, you will have to mount 10 points and work 15 laps. If you like natural wool with a nice touch, soft and sweet, as well as providing a warm feeling, this is one of the wool that you will love.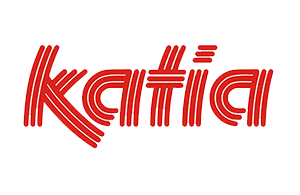 Data sheet
Composición

100 grams of 55 % virgin Wool 45 % Acrylic Needles 6.5 to 7
Specific References
ean13

8435407920453
This product has no reviews!
Otros clientes también compraron esto:
A continuación puede ver otros productos relacionados
16 other products in the same category:
A continuación puede ver otros productos relacionados.