KATIA POLAR
Polar de Lanas katia ball of very soft hair
Política de seguridad
(editar con el módulo de Información de seguridad y confianza para el cliente)
Política de entrega
(editar con el módulo de Información de seguridad y confianza para el cliente)
Política de devolución
(editar con el módulo de Información de seguridad y confianza para el cliente)
Polar de Lanas Katia
It is a ball of very soft and fluffy hair. It is a ball of velvet plush that offers great softness. It consists of a special hollow fiber polyester, which gives great lightness to the work done with this article. Polar de Lanas katia is a wool of fantasy with short velvety hair, ideal to combine with another type of wool or to knit necks, sweaters, jackets, sleeves and coats. Velo de lana Katia is a new wool of fantasy, a wool with short hair that will bring a beautiful texture in your work. Very pleasant to the touch and warm. Make several necks and combine them as you like. Therefore, it is specially designed for cold seasons, such as autumn or winter.
The composition of the wool Wool katia is:
100% polyester They are obtained from products manufactured by humans, they are entirely chemical. The first synthetic fibers were classified by the way they were obtained. By polycondensation: polyamide as Nylon, Perlon, Enkalon, PET as Mylar, Melinex and polyester as Tergal, Terlenka, Terylene, Trevira, Dacron Its perfect finish will give you extreme softness in your clothes, being a really nice wool to wear.
The characteristics of Polar wool from Lanas katia are:
Each ball has 100 grams of weight and measures about 60 meters long. To obtain better finishes, it is recommended to use a 7 - 8 mm needle. You need 4 balls to knit a size 40 sweater in long sleeves. With a ball you can knit a nice hat with pompom. To make a square of 10 x 10 cm you must mount 7 points and work 12 laps. Only with a skein will you be able to knit a collar. As we have a wide variety of colors you can choose the one you like most among all available. Make several collars and combine them as you like. One of the wool of fantasy that Katia offers you with which to perform beautiful works.Polar de Lanas katia ball of very soft hair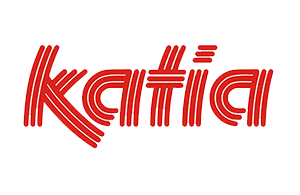 Data sheet
Composición

100 Grams, 100% Polyester, Needles 7 - 8, Crochet 7, 60 Meters
Specific References
ean13

8435407946927
This product has no reviews!
Otros clientes también compraron esto:
A continuación puede ver otros productos relacionados
16 other products in the same category:
A continuación puede ver otros productos relacionados.