SCHACHENMAYR BRAVO
acrylic wool of Schachenmayr Bravo
Política de seguridad
(editar con el módulo de Información de seguridad y confianza para el cliente)
Política de entrega
(editar con el módulo de Información de seguridad y confianza para el cliente)
Política de devolución
(editar con el módulo de Información de seguridad y confianza para el cliente)
Bravo of Schachenmayr
Bravo Schachenmayr acrylic wool of 50 grams economica with a great color ideal for amigurumis. Schachenmayr Bravo are balls of acrylic wool available in gleaming colors, ideal for knitting all kinds of creations such as blankets, hats, scarves, sweaters, jackets and much more. It is a wool of the line of classics of this brand that offers you to weave all kinds of projects; jerseys, coats, scarves, collars, hats, blankets and an infinity of creations in your favorite color thanks to the different colors that it offers.
The composition of the Schachenmayr Bravo wool is:
100% Acrylic Despite being an acrylic wool, it has a soft finish, perfect for your clothes and accessories. In addition, this wool has an easy care, since it allows you to wash it without problems. Synthetic fiber is a textile fiber that comes from various petroleum products.1? Artificial fibers are not synthetic, they come from natural materials, basically cellulose. Sometimes the term "chemical fibers" is used to refer to artificial and synthetic fibers as a whole, as opposed to natural fibers. In the field of the textile industry, it is called fiber or textile fiber to the set of filaments or threads capable of being used to form yarns (and of these fabrics), either by spinning, or by other physical or chemical processes. Thus, fiber is the basic structure of textile materials.
The characteristics of the Bravo wool of Schachenmayr are:
Each ball of this wool contains 50 grams and 133 meters. Because of its thickness it is recommended to work with 3 - 4 mm needles. To knit a size 40 sweater in long sleeves you will need about 7 balls. Machine washable at a maximum temperature of 30ºC. It is advisable to dry on a horizontal surface. It can be ironed up to 110ºC. Steam ironing is recommended.It is ideal for knitting warm accessories for children, such as scarves and hats or jerseys for adults. Bravo by Schachenmayr is an acrylic wool presented in 50-gram balls available in bright colors. It is perfect for knitting clothes, accessories and accessories such as granny square blankets or other techniques.Bravo Schachenmayr wool acrylic of 50 grams with a large colorful economic ideal amigurumis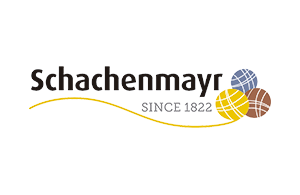 Data sheet
Composición

50 Grams 100 % Acrylic Needles 3-4 133 Meters
Specific References
ean13

4082700966752
16 other products in the same category:
Here are the highlights of the store.